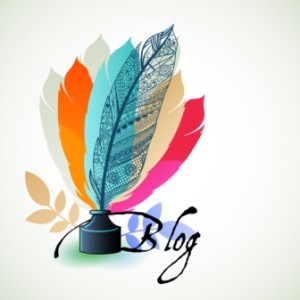 Too much work and too little time has kept me away from my beloved writing prompt site, Creative Copy Challenge.
So, it's Creative Copy Catch-up time.
The following are my latest submissions –
From the most current
And going backwards
Definitely short – and maybe not so sweet
Hey, it's almost Halloween
The challenge words are in bold.
Creative Copy Challenge #357
As I run through another interview, my inner muse shouts at me for neglecting my CCC. At times, I wish I did not have my hereditary disease of always putting work first.
The dynamics of time swirl words like an ocean wave never reaching shore.
Ideas, the intoxicating liquor of my soul, remain bottled in echoing silence, seeking a systemic release.
My fortune is endless as I look to fill the neglected muse.
Creative Copy Challenge #356
We go sailing along, taking little notice of all we hold dear. Actions become rote, as we reduce all that is not the same.
Our dreams slither home in Anaconda motion to constrict the routine we bank on.
A storm of radical thoughts is brewing. Our functional life is disturbed. We grasp for what we know, fearing all else will render us extinct.
We are in survivor mode. We break free of the treacle sound of complacency.
Creative Copy Challenge #355
The magic Marcus used to levitate his words was gone. Lost in a steroids world of bloat, his enemy spewed a storm of excess.
Brilliance trapped in a cage of his own making, he no longer held the key in the palm of his prose.
The surge of the attack trampled all in its path and many cried out as the horse he rode reared in repugnant victory.
Creative Copy Challenge #354
The gentle breeze kissed her cheek with suspicious tenderness. She inhaled the destruction of a gusty past that settled on her heart like wet sand.
Her thoughts wandered the wilderness of toffee memories, both sweet and darkened with the passage of time.
She would sell all she owned to silence the monotone whispering of all she had known if only to be free at last.
Creative Copy Challenge #353
The architectural debate dissatisfied Michael's need for control. He listened to the panel drone on, their mouths on a diuretic path with no anecdotes.
How had he gotten here? While others would ostracize him, the ambiguity of being an invited guest did not escape him.
He scanned the audience, resembling a sea of penguins in pretentious suits. All here for philanthropic show.
His festering resentment seeped through the insulation of civility, clearing the way for a crotchety response.
He rose to polite applause.
Creative Copy Challenge #352
The cruel words were a tack in a troubled soul. Cramming their way past the appointed guardians, the protective wall fell like crumbling granite.
Mary rocked back and forth as she crooned a web against the acid attack. Would her feelings ever be rubberized from the caramel flow of abuse?
In her mind, a low shriek drowned out the sound of another moonless night.
=================
Live…Laugh…Love
{ 4 comments }