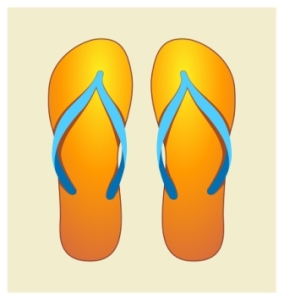 Getting older has its benefits.
How often have you read that sentiment?
But it's true. You learn (or at least I have) not to sweat the small stuff.
I call it my chillin' state of mind.
Chillin' Out
Am I always successful at chillin'? Of course not.
Deadlines loom
Workloads bloat
Worries creep in
However, I've found as I age, I am better at reigning it in.
I tap into my Miller energy meter, and ask myself ~
Is this worth the energy?
The holiday season has a way of putting the whirling in dervish.
Like the Christmas present I sent that had its own definition of chillin'. I ordered the gift through Amazon. The shipping carrier was the United States Post Office.
The package was sent by carrier pigeon
And the pigeon was walking
Very slooooowly
Good thing I order early this year.
The package arrived. It's before Christmas, so why worry? And what if it didn't?
Would my 4-year-old grand-nephew hate me forever for being late?
Would he even notice?
Another stress point for me is social media.
Don't get me wrong. I enjoy the access to online friends and family scattered across the country.
My social media stress more often comes from my work. I know. Not a very original source of stress.
I'm not keeping up with blogs
There's more platforms than you can shake a stick at
I wonder how colleagues keep it all afloat
Then I go to my chillin' state of mind.
Would I make different choices? Perhaps.
But maybe Mom needed me more
Or I needed me more
It's all good. Life goes on.
One of my brothers has his own energy meter question.
In a hundred years, will this matter?
So during the annual holiday rush, ask your own energy meter question.
Then relax.
Go to your chillin' state of mind.
=================
Live…Laugh…Love
=================
{ 2 comments }