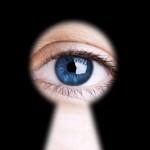 The saga of See Gate started with cataracts and a 3-month wait to see a doctor tripping over his ego.
The first of two (maybe) cataract surgeries has been done. Now, I wait to see (hopefully) the outcome.
When Life and Work Collide
Over at my health care blog, Simply stated health care, I combined my 30+ years in health care with a personal accounting of my vision woes.
Friends and colleagues are so supportive
And funny, too
Check out this Comment from fellow writer, Tim Bradley, who also had cataract surgery.
I just had my second cataract surgery (a see-section?) last week. Very smooth, very fast, free muffin after. Asked the eye guy to install some insight and foresight, but insurance wouldn't cover it.
I got offered dry toast – but, they did offer wheat or white. I turned down both.
But, check out the really cool sunglasses that come with the surgery. Almost makes you want to run out and have cataract surgery, huh?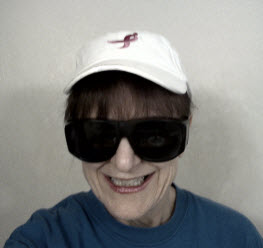 Tim, don't tell me you received Serengeti sunglasses. We know how you roll in California.
Here is a little something most patients don't receive – body art – compliments of a rookie on the IV hook-up.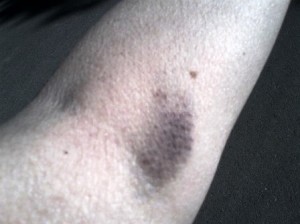 Double Trouble
As I noted in my health care post, I have also been diagnosed with a cornea problem. Leave it to me not to settle for ordinary cataract surgery.
At my first post-op visit, I let the doctor know that I had blurry vision in my right eye. Of course, my eye was still dilated to the size of an extra large pizza.
Bottom line, my doctor has put a hold on the second surgery until we see (again – hopefully!) what's happening with the right eye.
I had clear vision for several hours last night
Only to wake to blurry vision again this morning
I've been overworking my poor left eye to have someone tell me my post-surgery symptoms are normal.
Like most health conditions, there is no "normal," and there is an exception to every rule.
So, as I close my eyes on another work week, I pray for a weekend with the clear sight to be thankful for all we have.
==================
Live…Laugh…Love
==================