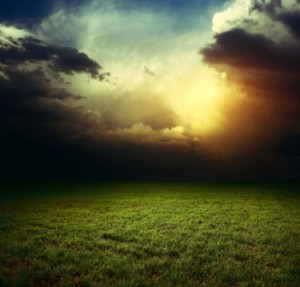 Maybe my birth order has something to do with it (middle child of seven).
Or perhaps it was the era I was born into.
"It" is the feeling of being caught in the middle
But, I don't mean that in a negative way
In fact, in many ways, I find it a blessing.
Let me share with you what I mean.
Practical vs Rebel
As the middle child of seven, I was the first born under my Dad's new insurance.
I spent over 30 years in the insurance business. I often tell people I was doomed from the womb to be in insurance.
Before I get attacked by insurance agents, I don't regret those years.
They just seem pre-destined
Or something else I can attribute to my parents
I view that part of my life as a manifestation of my practical side.
Have a steady job
Earn a good living doing it
Then there is the rebel side of me.
Moving from Ohio to California for my first apartment
Vacationing alone in Hawaii – smack in the middle of all those honeymooners
Walking away from a 6-figure, 30+ year career to start my own business
I was caught in the middle of Ozzie and Harriet and Woodstock.
Is it any wonder my life appears to be a contradiction?
Baby Boomerang
The 60s and 70s were an interesting time.
From Lucy and Desi's twin beds to free love in San Francisco, the world was full of contradictions.
I can remember telling friends I thought I came from a "normal" family, until I moved to California. There, a family of seven kids with a Mom and Dad who were still married was unheard of.
That was my first peek at different perspectives.
That was also the birthplace of my oft-repeated belief ~
It's not right or wrong – it's just different.
Tragic Times to Hope
As crazy as the 60s and 70s were, the contrast brought light to the important things in life.
I was frightened as a child of an era filled with the assassination of John Kennedy, Martin Luther King and Bobby Kennedy.
Although I did not follow the flower child path, I understood the need to act out.
Tragic times give way to hope. Although we may miss the message, sooner or later we discover our dreams.
That is my hope for all.
==================
Live…Laugh…Love
==================