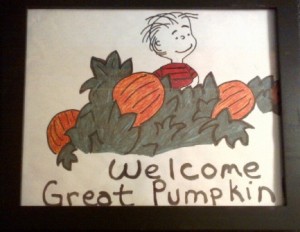 If you know me, you know I love Halloween.
I have no shame and have worn all kinds of costumes.
Like a million years ago when my 6 foot 5 boyfriend dressed as the Frito Bandito and I was a bag of Fritos.
Or the year I attended an executive meeting in full Grim Reaper attire with my face painted in white and black skull makeup.
Our HR vice president said she had no idea who I was until I laughed.
And isn't that what it's all about? Laughter.
Having a little fun with it.
I'm not so sure our pets would agree. So my apologies to all the pets out there. But I love this video.
Which costume is your favorite?
Halloween Pet Costumes
=================
Live…Laugh…Love