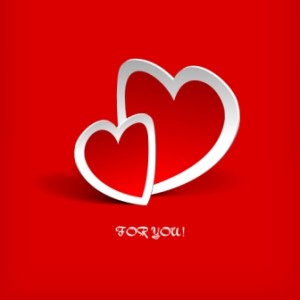 I admit it. I have never been a huge Valentine's Day fan.
Perhaps it's because no matter what stage of my life I was in, I was usually single on Valentine's Day.
This is not a pathetic plea for empathy.
Life just worked out that way.
I've never been married

When I was dating, more often than not, we split by V-Day
Hmm, do you think that was a strategic, money-saving tactic of boyfriends past?
Anyway, I digress.
I never felt like I needed flower and candy vendors to dictate holidays for me.
Why not create your own spontaneous Valentine's Day?
When You Care
Who says we need a sanctioned day for feeling the love?
Being someone who hates to follow the crowd, I vote for spontaneity.
Say I love you to friends and family just because
Send flowers to cheer someone's day
Use snail mail for an actual, handwritten note
Send a treat (or tweet) of thanks
Do it whenever – wherever – and however – you choose.
Now, that's something to celebrate.
=================
Live…Laugh…Love