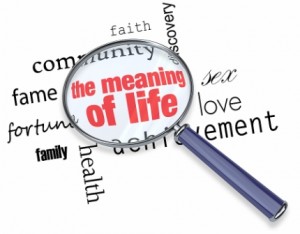 When Brandi Ann Uyemura wrote her first guest post for my personal blog, it became one of the most visited posts.
Since I am not a total idiot, I invited her back for an encore while I am out walking 60 miles to stomp out breast cancer.
Brandi is one of my special social media friends and from the beginning her posts touched me and inspired me. So, kick off your shoes and pull up to the screen for another great guest post from Brandi.
======================
Finding Meaning
by Brandi Ann Uyemura
I've been keeping a journal by my bed at night to catalog the day's events. But after a day of full-time writing and editing, I leave little time to write for me. That journal's usually left by the wayside, mostly empty save for a few sad little entries. That's why I was ecstatic to find a One Line a Day Journal, which is exactly what it sounds like. It leaves me about 5 lines to pick just the juicy parts of my day.
It's been great for consistency. But after a few weeks of cataloging my day-to-day events, I realized it was missing one thing. Meaning.
Do your days kind of mesh into one long year? Have you ever looked back on your life and realized you haven't done anything really meaningful in a long time?
Maybe it's the monotony of daily errands, paperwork, paying the bills, work, sleep, eat, rinse, wash and repeat. Somehow in our efforts to get ahead, we lose sight of the now.
The question is how do we live a meaningful life while doing those not-so meaningful things in our lives. The cooking still needs to be done and no one else is going to take out the garbage right? And is it too late to find meaning in your life?
Never! There are a plethora of ways to bring meaning back in. But like anything else it will take effort and practice to get started. So shall we?
Replace this:
Realize happiness and meaning won't come from a thing. Sadly, no matter what those infomercials tell you, you can't buy happiness. That car, abs machine or that juicer will never get you closer to feeling good about yourself. And it won't make your life meaningful either so stop, drop and roll-over that thought right now.
With this:
Do one meaningful thing each day. Buying won't do it, but doing something well. Choose one meaningful task and commit to it. It could be as grand as volunteering or donating money to your favorite charity or it could be as miniscule as spending time in your garden, taking a walk, playing with your kids (your furry kids too). Yes there are things that need to be done, but you need to be a human too.
Replace this:
Working in isolation to produce a meaningful life. It's tempting to work ourselves to the bone just so that we have something wonderful and beautiful to show of our lives. But at the end of the day, it's who we loved, not what we did that matters most.
With this:
Cultivating healthy, happy relationships. When you surround yourself with people who love you and support you, your life suddenly feels meaningful, purposeful, and beautiful. Sharing your ups and downs with the loves of your life will make your life feel filled to the cup instead of half-empty or even half-full.
Replace this:
Comparing your life with others. Yes the Kardashians have more $ than you and Oprah has more $ and influence, but you have something awesome and special too. You have friends and family who love you. You have the life that you've created just for you. Stop comparing yourself to the superachievers and start living your own life. The sooner you do that, the faster you will be to not simply living, but flourishing.
With this:
Be grateful for what you've already accomplished. Living a meaningful life doesn't mean that you need to publish a best seller or get a graduate degree or climb the highest mountain for that matter. Those are goals that you may want to attain or work towards. But it's the things that you've already done that matter right now.
If you place all your bets on the things you want to still accomplish, you may be waiting a long time. I know too many people who don't think their lives are meaningful or worthy because they haven't yet reached their dreams.
In order to get there, we need to be grateful for what we have and what we've achieved. It's that type of attitude, faith and confidence that produces a life filled with meaning.
==========================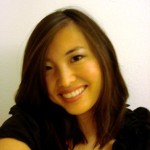 Brandi-Ann Uyemura is an Associate Editor for Psych Central, an online monthly columnist for The Writer magazine and a freelance features writer who has a passion for inspiration.
She has a writing blog and an inspiring blog as well as an Etsy site with photos to visually inspire others.