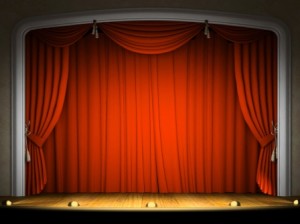 The plan was one guest post per month.
I was doing really well. There were some months where I did more than one.
But, then I smacked into a wall – a self-made one, but still very effective at stopping forward motion.
I was burned out
And wallowing in self-pity
So, I thought I'd take a break. That turned into an entire 3rd quarter.
In the 4th quarter, I had two guest posts. In case you missed them, here is a recap and a link to the posts.
Middle Child Syndrome: Truth or Fiction?
Tor Constantino (isn't that a great name?) blogs at The Daily Retort.
Tor labels himself as an ex-journalist, best-selling author, blogger, and speaker. Not a bad combination.
I really enjoy Tor's blog so when he posted an invitation for guest bloggers, he knocked me out of my doldrums.
One of Tor's categories for The Daily Retort is Family. Immediately, my mind leaped to my fascination to my status as a middle child of seven.
You may have heard me mention it a time or two. Duh.
Click on the heading and you can see the extent of my obsession with middle child syndrome.
SWOT's the Simple Answer to Your Business Plan?
I know I always have a guest post place at Lori Widmer's Words on the Page.
Lori offers advice for freelance writers that is always relevant and useful.
Recently, Lori wrote about business plans (I know, ugh, huh?) and the use of an old marketing technique known as SWOT Analysis.
I reached way back in my memory banks (I didn't even know that was still possible) and came up with this guest post.
Don't know what SWOT is? Check it out at Lori's blog.
Better Luck Next Year
Perhaps 2013 will work in my favor for goals, but, I'm not worried about it.
Like I like to say ~
The great thing about plans is you can always change them.
=================
Live…Laugh…Love