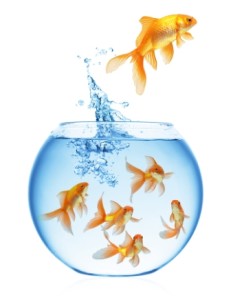 From the land where much of telecommuting started came a shocking announcement.
Yahoo was banning all telecommuting for its work-at-home employees.
You could hear the screams across the globe.
This is why I'm a freelancer.
Productive, But So What?
All Things D posted a copy of Yahoo's Proprietary & Confidential internal memo.
Did they really expect the memo would remain confidential?
Despite evidence of workers being more productive when working from home, Yahoo felt a side-by-side collaboration was critical.
I used to occasionally work from home in my corporate days. I was definitely more productive.
No meetings that should take 5 minutes dragging on and on
No interruptions from coworkers who are bored and want to chat
No overly loud discussions from cubicle land
A biggie – no wasted time spent in a ridiculously long commute. As a freelancer, I love that my commute is from my bedroom to my in-house office.
The second freedom I love is I don't have to jump to the tune of some yahoo's latest brilliant idea.
Innovation
Businesses admit the following about telecommuting.
Employees are more productive
Employees are happier telecommuting
But, they cite studies (of course there are studies) that show a decrease in innovation when employees don't work side-by-side.
As one LinkedIn group member astutely observed – it would be more impressive if Yahoo developed the tools to encourage the innovation they feel they lost through the physical separation of employees.
Telecommuting is the future of business. Actually, it should be the present – in my humble opinion.
Freelancers have found ways to remain both productive – and innovative.
Perhaps we should offer our services.
=================
Live…Laugh…Love