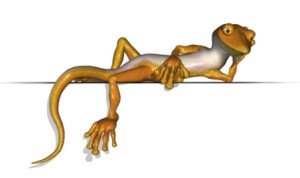 There are a lot of good things that come with age.
No, really.
You don't sweat the stupid stuff (much)
You find it easier to laugh at yourself (after all, there's a lifetime of material)
You appreciate the little things in life (like warm, fuzzy socks)
After the way the end of 2012 fizzled on the business front, I was surprised how calm I felt when the calendar flipped to 1/1.
I am either really laid back or flat-lining.
You be the judge.
Smokin' Start
The start of 2012 had me pounding the keyboard hard.
A first-time retainer fee with a long-time client (guaranteed income, right?)
The highest quarter of revenue since starting my business
More projects than I could shake a stick at (not sure why I would want to)
Sounds great, doesn't it?
Then Life Happened
The rug went flying out from under me.
A top client's marketing department disintegrated
Another's monthly projects disappeared
The retainer fell apart with no income for the last quarter
And I had an Emergency Room visit that had me actually paying that high deductible (for the first time in four years).
That was followed with a "routine" eye visit that turned into a damaged cornea. On the day this posts, I'll be going for the final (I hope) visit for my damaged cornea – the refractive visit.
As 2012 limped into history, i refrained from kicking its butt along – barely.
Flash Forward
For all of its craziness, 2012 does not leave me down.
Stressed? I'd be lying if I said, Not at all.
But, it's manageable stress.
I like to think my age lends a certain calm that this, too, shall pass.
And there was so much to like about 2012.
A trip to Chicago for a relative's wedding and a long-overdue reunion with cousins
My 9th 3-Day, 60-Mile Walk for the Cure with my great Fight Like A Girl teammates
A great 1st & 2nd quarter so I could pay that deductible and medical bills
Notre Dame football going 12-0 – Go Irish!!
A fun, family get-together at Christmas
And a whole lot more.
I'm looking forward to getting this party started in 2013.
So, am I laid-back or flat-lining?
Or just really, really fortunate?
You be the judge.
=================
Live…Laugh…Love