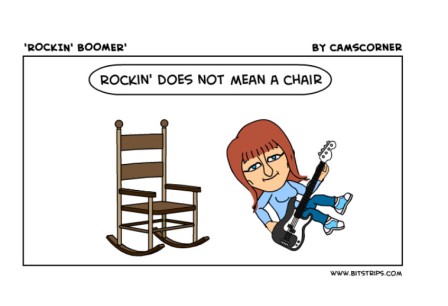 Maybe you don't relate to baby boomers.
For some of you, boomers are your parents or grandparents. So, I understand the gap.
But, did you know there are almost 80 million of us in the U.S.?
Why should you care?
If you own a business, that's a lot of customers.
It's the Little Things
If boomers end up in your target market, may I suggest a few little things you can do to enhance your prospects?
#1 – Don't ignore us because you think we aren't tech-savvy.
Granted, some of us are more tech-savvy than others – like any generation.
Pew Research Center revealed Baby Boomers Rock Social Media and the Internet.
I wonder how Steve Jobs would have taken to the notion that he was not tech-savvy. Or Bill Gates.
Younger generations may rule early adoption of technology
Boomers increase technology's reach
#2 – Respect the market.
Predictions are that in the next five years, baby boomers will control 70 percent of the disposable income in the U.S.
SEVENTY PERCENT
Think spending.
Another interesting study finding came from The Entrepreneurial Boom ~
Every single year from 1996 to 2007
Entrepreneurial activity was higher for Americans between the ages of 55-64
That was about one-third more than Americans, ages 20-34
Think mentoring.
#3 – All of your marketing should not be fine print.
I am sure my focus on the topic (pardon the pun) has to do with my recent vision challenges. And, yes, it's a bit picky.
We were right there with you, making the jokes about reading the fine print. But, making your entire site or marketing fine print narrows your chances for grabbing our attention.
Yes, we know the tricks for making the text larger
But, wouldn't it be friendlier to design sites with larger text?
And if you do offer a "Printer-Friendly" version of your article, how about making the font size larger than 5 -7 pt for printing? Make it user-friendly as well as printer-friendly.
Embracing the Differences
I embrace the idea that we are each unique. Labels do not define an entire generation or group of individuals.
Making little changes in our perceptions is smart business.
What do you think?
==================
Live…Laugh…Love
==================
Cartoon credit: Bitstrips