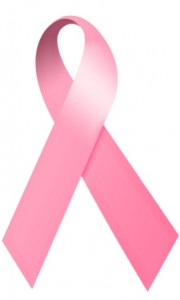 As many of you know, October is National Breast Cancer Awareness Month.
I'm starting it off in style as my contributors came through once again to help me raise the minimum required to walk.
I'm ready for my 9th 3-Day Walk for the Cure in San Diego next month.
Why We Walk
Each year I wear the names of survivors and loved ones who lost their battle to cancer.
Some are family
Many are names from contributors
All are remembered
This is the list I have so far. If you would like a name added to the list, leave their name(s) in Comments.
I will be honored to wear their names on my Walk.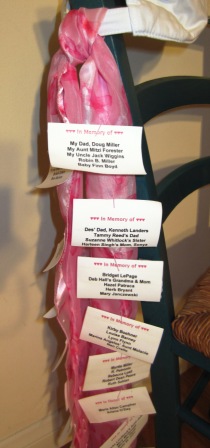 In Memory Of
My Dad, Doug Miller
My Aunt Mitzi Forester
My Uncle Jack Wiggins
My brother-in-law, Dick Dietz
My sister-in-law, Robin B. Miller
My grand-nephew, Finn Boyd
Arlene Hendrickson
Bridget LePage
Connie Tritthart
Deb Hall's Grandma & Mom
Des' Dad, Kenneth Landers
Eileen Cheney
Harleen Singh's Mom, Sonya
Hazel Patraca
Herb Bryant
Jackie Silva
Joyce E. Stanbrough
Kirby Boehner
Louise Barney
Lynn Flynn
Marina Angeles' Aunt Melanie
Mary Janczewski
Myrtle Miller
Nan Cralle
Pat Hales
R. Petronio
Rebecca Lyall
Robert Dean Peace
Ruth Sabian
Suzanne Whitlock's Sister
Tammy Reed's Dad, Grandma Myres & Aunt Deanna
In Honor Of
My sister, Terry Dietz, 10+ year breast cancer survivor
Barbara Cothern
My Fight Like A Girl teammates-breast cancer survivors
Martina Scanlon
Penny Rammer
Sue Peterson
Maree Stephens
Ann Blackwell Clement
Arlene O'Day
Arlene Toro
Barb Bryant
Barbara Delinsky
Bo Lebherz's Mom
Bobbie Harris
Candi Shelby
Carol House
Carol Tellish
Chris Marlow
Cindy Darling
Connie Meninno
Crystal & Beth
Dave Duenas' Mom
Emma Tookey
Georganna Hancock
Holly & Michael's friend, Laurie
Jeanne Good
Joanne Fiedler
Juanita Durham
Judi DiMatteo
Judy Forsythe
Kara Rogers
Kim Ostrom
Lisa Klein
Marianne Jaehn
Marie Allen Campher
Maritza Hurley
Marsha Lindbeck's Aunt JoAnn
Mary Ann Miller's sister, Juanita
Mary McDonald
Michelle Hand
Nancy Scherer
Patti St. John
Robin Roberts
Seth Shapard
Sondra Parks
Tammy Reed's Mom
Theresa Frith
Thomas Bittner
William Tookey
Thank You Contributors!
Alan Sakal
Anne Wayman
Bruce Cutting
Harriet Bell
Heather Woodruff
Jacqui Murray
Jennifer Mattern
Joe & Elaine Conway
Julie Ewert
Kathy Slothour
Kim Lemon
Laura Wiggins
Linda Barney
Lori Widmer
Marjorie Miller
Marsha Lindbeck
Nicola Parry
Rachel Marturello
Rita Wiggins
Sharon Hurley Hall
Tammy Reed
Vince Williams
Carried over from 2011
FORTECH PRODUCTS INC .
SFG BENEFIT INSURANCE SVC
Heading Into 2013
If you would like to contribute, I am already signed up for 2013. You can donate at my Personal Page.
If there is someone who you would like remembered on the Walk, leave his or her name in Comments – no donation nececssary.
Thank you for your support!
==================
Live…Laugh…Love
==================
Pink Ribbon Big Stock Photo Credit