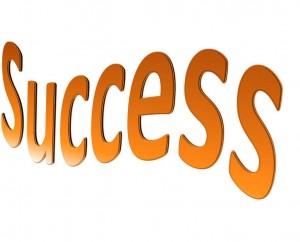 The headline promised tips on attracting over 1 BILLION Facebook users to your Fan Page.
My immediate reaction was ~
Why would I want to?
Sometimes I think this baby boomer is a tad strange.
Is my view of success skewed?
Do I shun fame?
I don't even have a Facebook Fan Page. That was supposed to be the reason I signed on.
Now, I primarily use Facebook to view the latest photos of my many grand-nieces and nephews. (You know you're getting old when your nieces and nephews have multiple babies).
Defining Success
How we define success is unique as we are.
I like to think I have always marched to the beat of a different drummer
That need more than likely stems from my middle child syndrome
I once defined success as a six-figure salary. I no longer do.
I was thrilled when I reached it
And I could reach it again.
What I once defined as success, no longer defines me.
That's the difference.
All Kinds of Success
There's nothing wrong with monetary success.
Or the most Friends, Connections, Likes, +1s or Klout.
If that defines you
It doesn't define me
It might have at one point in my life – except all that stuff wasn't around then.
I now have a different perspective.
Not right
Not wrong
Just different
I love this quote of Albert Einstein's ~
Strive not to be a success, but rather to be of value.
That's success for me now – something of value.
Living a healthy life
Sharing with those you love
Accepting the individual
I think I'd rather be known for my value instead of the fan page that attracted 1 BILLION Facebook users.
But, that's just me.
=================
Live…Laugh…Love