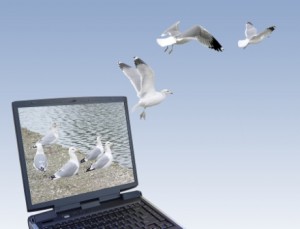 This blog is all about freedom.
The freedom of a baby boomer's second life
The freedom of a goldfish escaping the school
The freedom not to care about SEO
Huh?
Free Spirit
For my non-bloggy friends, SEO is Search Engine Optimization.
It's the endless journey for discovering the right formula that cracks the front page of internet searches.
My resistance to conformity doesn't allow for an inordinate amount of SEO time – even at my business writing site. Ack – snuck in a link for the almighty search gods.
At my business site, I look for a balance between not being stupid and getting hung up on where I rank in searches.
Here – I simply don't care. And that is freeing.
The Journey
Freedom gives you permission to enjoy the journey.
Explore your creative side
Follow what interests you
Share the experience
When life overwhelms, find that place that allows you freedom.
It could be a blog or paper and pen
Or the sound of music you love
It could be a walk through the trees
Or all of the above
Freedom opens the door to dreams and embraces the possibilities.
Freedom allows you not to care about things that don't matter.
Have you discovered freedom?
=================
Live…Laugh…Love