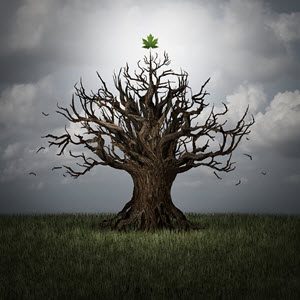 We all have it. The survival instinct.
Although for some it may be silenced.
Is there a breaking point?
When does life or loss become too much?
Survival Mode
The year was 2007. A decade ago. Long ago, yet not.
January arrived in the worst possible way. My grand-nephew, Finn, left his 3-month-old twin sister, Eowynn. He had died from sudden infant death syndrome (SIDS).
Few deaths bring more grief than that of an innocent child. When it is cloaked in the mystery that is SIDS, anguished Whys go unanswered.
In February, my father passed at the age of 87. Dad died the day after Valentine's Day. The 10th anniversary of his passing is difficult for his bride of 61 years.
In May 2007, my vivacious, loving Aunt Mitzi, lost her battle with lung cancer. She died two days after my Dad's birthday.
Mom and I were in Maui. I know Aunt Mitzi fought to survive past my Dad's birthday. She did not want Mom's memory of that day to bring sorrow. Her baby sister knew her well.
Survival mode became a way of life that decade ago.
The Human Heart
Survival comes in many forms.
The cancer patient fighting with all she has to beat that insidious disease. The addict struggling to get back a life without the demons masking the pain. The proud person shamed for no other reason than the color of his skin.
How does the human heart survive? Love. Simply love.
=================
Live…Laugh…Love
=================