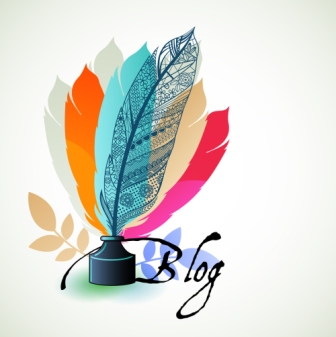 What the heck is Creative Copy Challenge with training wheels?
For me, it's those challenges where you have to pull out the dictionary to figure out what the heck the words mean.
The first challenge (#483) had an Easter flavor. Okay, got it.
But the most current one (#485) combines urban slang and other head-scratching terms.
So, after that challenge, I added some definitions. You know, training wheels.
The writing prompt site throws us a curve ball periodically. You may have noticed Challenge #484 is missing. It's another head-scratcher that I missed and need to go back to.
In the meantime, check out these two. The challenge words are in bold.
Challenge #483
The black sky suffocated the night into silence. Stars were snuffed out in a plan so sinister, it sent wildlife scurrying for the cover of a hidden source.
What lurked here? What evil lent its cloak of darkness, begging sinners to be shriven before the true God to their Fat Tuesday?
No carnival awaits here. Only those who fast in forced penance. Far removed from their last supper and the passion of the life they once knew.
What tomb is this? A donor egg of its own making. Luring prey with the innocence of playful bunnies turned skeletal in nightmarish remains.
The master smiling with gargantuan glee. Blackness is his playground. Silence, his crescendo to destiny.
Challenge #485
Michael smirked at his friend, leaning back against the bar as he settled in for a night of beer, baseball, and whatever else the night had in store.
"Jack, if I didn't know your lovely Australian mother, I'd say you had as much Irish bull fodder in you as my dearly departed Uncle Seamus."
"Nah, it's the fair dinkum, mate. The beautiful Meagan has a thing for me."
"Actions speak louder than words," he replied with a synesthesia sneer, "and the lovely Meagan just walked by without even a glance your way."
"She's merely playing hard to get."
Michael shook his head at the loco lacuna in Jack's argument. "Keep telling yourself that, Jack."
Meagan was beautiful. Stunning really. From eyes that beckoned in a green collar of enticement to her curvaceous body, Meagan was breathtaking. The guy who caught her attention would be a jammy bloke.
No sooner had the thought floated into his head like a zephyr he could not grasp, Michael felt the emerald kiss of those eyes. Her gaze brightened the diurnal course of time with a ray of hope.
The fusion of hope and reality stood before him, sharing the air he stuggled to take in.
"What can I get you?' she asked with poetic diction.
Like a minstrel with no lyrics, Michael felt the awkward silence strangle his response.
"My mate may be at a loss for words, Meagan, but I'll have a round of what you're offering," Jack grinned.
"Two beers it is," she winked.
"You can breathe, mate."
"What an ass," Michael replied. Whether he meant Jack or himself remained locked in the loss of timeless opportunity.
Training Wheels Definitions
1. Dinkum – an Australian word (adjective) – Genuine; Authentic.
2. Synesthesia – the production of a sense impression relating to one sense or part of the body by stimulation of another sense or part of the body.
3. Lacuna – an unfilled space or interval; a gap."the journal has filled a lacuna in Middle Eastern studies" – a missing portion in a book or manuscript – In anatomy – a cavity or depression, especially in bone.
4. Green collar – denoting or relating to employment concerned with products and services designed to improve the quality of the environment – "green-collar jobs" – although I went a different route. I tend to do that as well. 😉
5. Jammy – British (adjective) 1. Very lucky. 2. Pleasant; easy; desirable.
6. Zephyr – literary use – a soft gentle breeze – historical use – a fine cotton gingham – a very light article of clothing.
7. Diurnal course – A diurnal cycle is any pattern that recurs every 24 hours as a result of one full rotation of the Earth with respect to the Sun. In climatology, the diurnal cycle is one of the most basic forms of climate patterns. The most familiar such pattern is the diurnal temperature variation.
8. Fusion – The process or result of joining two or more things together to form a single entity – "a fusion of an idea from anthropology and an idea from psychology" – "the fusion of cells" – In physics – short for nuclear fusion – "the fusion of resin and glass fiber in the molding process" – in music – mixture of different styles, especially jazz and rock – in food or cooking – incorporates elements of diverse cuisines – "their fusion fare includes a sushi-like roll of gingery rice and eel wrapped in marinated Greek
9. Diction – The choice and use of words and phrases in speech or writing –  The style of enunciation in speaking or singing – "she began imitating his careful diction"
10. Minstrel – A medieval singer or musician, especially one who sang or recited lyric or heroic poetry to a musical accompaniment for the nobility – historical – A member of a band of entertainers with blackened faces who performed songs and music ostensibly of black American origin.