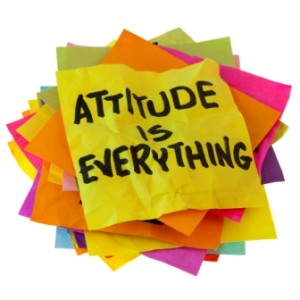 I write (or rant) a lot about customer service.
Perhaps that's due in part to my corporate life. I led project teams that evaluated customer service. I was also a road warrior.
As a road warrior, customer service is in your face. The simplest act determines if it's a friendly pat or a head slap.
One snarky encounter loses a customer for life
A "making it right" attitude is priceless
Let me share some examples.
Customer Lost
My road warrior days started before God invented cell phones and ended with long lines for security.
I often had coast-to-coast travel, which included lugging a laptop along for the ride. And I do mean lugging. No paper-thin tablets in those days.
My corporate-issued laptop qualified for weight-lifting competitions. I am convinced it was a major villain in the destruction of my back disc. The one that broke through the capsule and shattered into painful pieces.
So, I was thrilled when I saw a computer bag on wheels. Back then, that was a novelty. And more good news. It was on sale.
I drove to the store, selected one of the bags, and proceeded to check-out. When I saw it rung up at full-price, I informed the store employee that the bag was on sale.
She flippantly replied she didn't know anything about that. I patiently (at that point) advised her it was in the store's ads and I quoted her the sale price.
She replied that it wasn't in the computer and asked if I wanted the bag or not. NOT. Nor did I want that bait-and-switch store attitude.
I walked out the door and never returned. That was in the early 90s.
Not So Social
Another encounter I had was with someone who is well-known in the blogosphere. She contacted me and asked if she could do an email interview for a post she had planned in the near future.
The topic was the use of the hashtag #FF on Twitter. People seem to love or hate Friday Follow.
I have never been one to follow convention. It's my middle child of seven syndrome. So I put my own spin on #FF.
I try to come up with a creative spin each week
I use #FF as a "feel-good" smile to stay in touch
I get that not everyone likes the #FF phenomenon. They see it as cheesy or a lame attempt at shotgun marketing to latch on to someone on Twitter. I don't use it that way but I do understand. Different strokes for different folks.
However, after agreeing to the email interview, I saw my explanation of my #FF spin sandwiched between the blogger's hate of #FF blasts and a closing on a "better way" to handle connecting on social media.
Message delivered. It felt like a token sharing of a different point of view that was quickly dismissed as invalid.
I have no problem that she has a different opinion. Differences make life more interesting. However, I am not a fan of a do it this way – not that way attitude. I've often shared the following mantra ~
There is no right or wrong – just different.
I removed her from my #FF fun and stopped my subscription to her newsletter.
A Good Closing
Recently, I had two experiences that restore my faith in customer service.
The first was with the implementation of a new blog theme (at another site) and a plugin that helps in design.
Krista McPhee of Reaktiv Studio's Design Palette Pro has gone beyond helpful. My email questions were responded to quickly and Krista offered simple tips to help my non-techie brain. Her patience and responsiveness were greatly appreciated.
The second positive experience was with a subscription I have to the San Diego Business Journal. I am a long-time subscriber. I have multiple San Diego clients so even after I moved from San Diego, I maintained my subscription.
I began noticing that the journal was arriving later and later. Often after some of the events covered in the issue. I contacted circulation.
Linda Olander, Director of Circulation, Marketing & Events, explained that since the post office changed some of their delivery services, even local customers were encountering delays. Linda apologized and changed my delivery to first class to improve delivery times.
The simple acts of Krista and Linda made me a happy customer.
And that's a very nice way to close. Share your good customer service stories and maybe we can help start a trend.
=================
Live…Laugh…Love