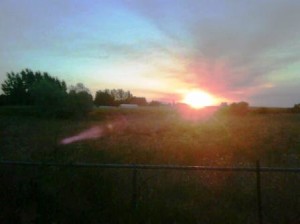 A new year brings new plans.
At least it usually happens that way. This year my plans got hijacked.
A large project at the end of 2014 took time I normally spend on planning.
While I love the income, I admit the change in routine has knocked me off center.
January Interrupted
I like starting fresh in January. I had hoped to have a 3-year plan mapped out to move me toward personal writing goals. Nothing's finalized.
For someone who hates routine but cherishes a plan (of some sort), I had to stop beating myself up over a January interrupted.
So what if the plan takes shape in February – or March
Why can't February be the new January?
I'll share what I've been bantering about in my brain. Feel free to share your thoughts.
Blog Mania
Currently, I have four blogs.
My business site – Simply stated business
My health care site – Simply stated health care
My cancer awareness site – Why 60 miles
This personal blog – MillerCathy: A Baby Boomer's Second Life
My business site has an alphabetic journey through business communication going on that I feel good about.
It is an A to Z theme on business communication
It reduced the number of posts from weekly to biweekly
It reenergized my writing (I was getting a bit burned out)
Blog #2 and #3 have gone silent. I'm struggling with what I want to do about them.
I've thought about rebranding my business writing and health care site into one
I've though about dropping my health care site altogether
I'm saddest about my Why 60 Miles site.
The inspiration came from my participation in the 3-Day, 60 Mile Walk for the Cure, which I started in 2003.
I had fun creating My Old Lady Walking store. Sales of merchandise appear to indicate I am in the minority.
I've been surprised how difficult it has been to get others to share their story. It could be there are simply too many of these types of blogs out there.
Like so many writers, I have several books in progress. I started one as a journal of this event but I decided I want more from the experience.
It has been such a huge part of my life. I want to explore the why behind the experience.
Focus
See why I need a plan?
As usual, my business plan's in place
However, my personal plans are scattered
I need specific goals/targets
After all, like I always say, the best thing about plans is you can always change them.
I think I'm in a late-life crisis. Okay, crisis is too strong a word.
So I am taking February (and possibly part of March) to get back to transitioning to personal writing projects. I want to resurrect Why 60 Miles. I want to have fun.
=================
Live…Laugh…Love
=================