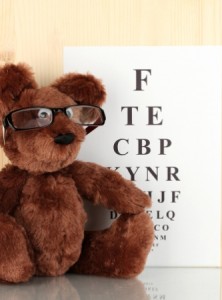 If you have been following my own personal See gate saga, that title is not a cry for vision insurance.
Although I wouldn't mind having it
Ah, the good ol' days of corporate insurance
Instead, the title is an observation on how much clearer things look with a plan.
Ack – more vision puns.
The Three Phases of Shock
When I was first diagnosed with a damaged cornea, it was like a punch in the gut.
My appointment was supposed to be a pre-cataract surgery visit – not a discovery of a permanently damaged body part.
Each phrase from the doctor delivered another blow ~
Damaged cornea
Corneal disease
Irreversible
Corneal transplant
Shock enveloped me at the news.
I had no idea there was another problem lurking in front of that cataract.
The experience thrust me into the three phases of shock.
Paralysis
Education
A Plan
The Paralysis Phase
Your coping mechanisms for shock may differ from mine, but no matter the cause, my process is usually the same.
Initially, the shock leads to paralysis.
Information overwhelms
Questions go unformed
Paralysis sets in
I acknowledge the fear and reach out.
Family and friends support no matter how much I whine. And for that, I thank them.
Education
The paralysis subsides. The brain kicks in and shouts ~
You need to figure this out
Education is called for.
I researched my corneal disease (keratoconus)
I reviewed the treatment my doctor described
I learned what were "normal" symptoms
I was not thrilled with the idea of needing to wear a hard contact lens in the damaged eye. Possibly, in addition to glasses.
In fact, that was my chief whine – well that, and the fact that my vision was blurry.
At least now, I had knowledge
I prepared my questions for my next visit
Finally – a Plan
That visit was today.
My vision was tested
The doctor answered my questions
Finally, we have a plan
I will wear a hard contact lens. But, the doctor is hopeful that will be all.
For now, it will have to wait until after cataract surgery on my other eye. Hopefully, all will go well since that eye is going to lend support to the damaged one.
Funny, how the thing I whined the most about is no big deal.
We all want to be in control of our lives.
When life throws us a curveball, it's easy to experience paralysis and fear.
But, then we pick ourselves up
Dust ourselves off
And get back into the game
There are far worse things in life than a damaged cornea.
A plan helped me see how blessed I really am.
==================
Live…Laugh…Love
==================