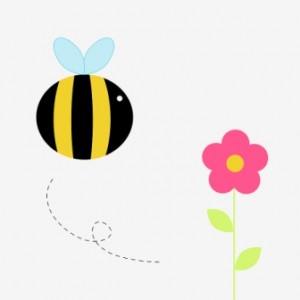 Blame it on my baby boomer brain or the massiveness of the social media world, but I don't remember where or when I first "met" my guest, Brandi. I am simply glad I did.
I left a stressful life behind when I started my business in 2008. Sure, I still have stress – who doesn't? But, I like to say it's manageable now. I really needed to get back to my positive personality. Then I found Brandi. What a delightful and inspiring soul.
I am thrilled that Brandi is sharing her story. Show her some comment love and be sure to check out her blogs. You'll be inspired.
6 Self-Care Tips for the Self-Employed
by Brandi-Ann Uyemura
Last year, I took a gigantic step by leaving the corporate world and seriously starting my self-employed writing business.
At the same time I was trying to put my name out there, my 15-year-old dog died. We were also contemplating moving and the stress of family visits and a botched international trip where I got horribly sick and our hotel reservations were cancelled, was too much for me. I was sick several times last year and it was both one of the hardest and most important years of my life.
When I think of 2010, I think of late nights working. I would stare at the computer from morning until 1 am at night. I could barely hear my husband calling me "to come to bed already" because I was so focused. There were many things that needed to be done and never enough time. I always felt ten steps behind my competition and although I felt physically exhausted and emotionally drained, I willed my body to meet the demands of my mind.
If that sounds like you, I hope you will read this. Maybe it is the wake up call you need. From an irreversible chronic illness, I finally got a reality check to stop neglecting myself.  I hope you won't have to go through that before you realize the importance of self-care.
Self-Care Tips for the Self-Employed
Change does not have to be big. Think about the time you spend on the Internet. Think about all those hours sitting on your couch watching TV. You probably have more time than you think to start taking care of yourself. I've broken a few down here for you. Try it this week and begin living, really living your life.
Go outside even if it's raining. I'm reading Dr. Andrew Weill's book Eight Weeks to Optimum Health. In it, he talks about the importance of walking. I have been an avid walker all my life. I love the repetitiveness of putting one foot in front of the other, the sound of my shoes on the pavement and the feel of the wind of my face. It reminds me that all the stuff in my life that feels important are just distractions to this moment. When I am in nature, even if I am just taking a stroll around the block, I feel like I am where I am supposed to be. Ten minutes, he says is enough for the first week and fifteen for the next. But I've been walking 30. How much more whole, connected and balanced I feel walking for thirty minutes versus chatting on Twitter for hours.
Turn off the TV and tune into yourself. Schedule a timer on your computer that alerts you every hour or even every few hours to remind you to stop, stretch, close your eyes and take a deep breath. Get back in your body and think about how you are feeling. Is there tightness in your shoulders? Are you breathing deeply or shallowly? Are you hungry? Do you need to stretch? Are you anxious? Spending 5 minutes to engage your body and mind is a great way to get back in touch with your self.
Learn to say no so you can say, "yes" to your life. Being a people-pleaser for most of my life, this is a hard one for me. But I've learned that saying, "yes" when I mean "no" does not help the person I am saying, "yes" to. And if it's not helping them, or me then why am I doing it? The next time someone asks you a question, take a deep breath, close your eyes and then think about how you feel in your body if you say, "yes." Then, try doing the same thing, but this time imagine how you would feel if you say, "no." Honor your body and your intuition. Then, make that choice.
Dress to impress (yourself and others). If you are a work at homie (as I like to call it), your wardrobe may consist entirely of your PJ's. I am guilty of being a sweats all day and almost every day type of writer. It's comfortable and my easy transition from getting out of bed to exercising to sitting my butt in front of the computer. But after my writing partner commented a few times about how often I wore exercise clothes, I began to wonder if maybe I was getting just a bit too comfortable. It's fine to be comfy, but if you're going out consider wearing professional clothes. According to research, first impressions can last a long time and be difficult to change. Since you never know when you might run into a potential client it may be worth it to wear something nice when you leave your humble abode.
An added bonus? Right now, I'm wearing a little bit too fancy dress for a casual Sunday afternoon. But I have to tell you it feels great. Dressing nice for is a good way to take care of yourself. Why? If you feel like you look good, you feel good too. Why not dress nice just for yourself? You deserve it. And you don't really need any other reason than that.
Go on a mini retreat. I have been on a search for the ideal retreat. But everywhere I look, I am astounded by the astronomical costs it takes to go on one. Then, I realized that I didn't have to go far, or extravagant in order to reap the benefits of one. Retreats can be self-created. I took a weekend trip once, well twice because I loved it so much, to a place called Point Reyes. It rained the whole weekend, but that was a good thing. What I love most is the cottage we stay in. All weekend I sat, read, stared out the large picture windows and watched as horses trotted by. Whenever I need a break, I return to my little five hours away weekend retreat.
But retreats don't have to take you far. You can spend a night at a local hotel to get peace and quiet. Or you can simply close your door, put a sign on it that says,
Please do not disturb. Serious relaxing going on.
Then, turn off your phone, unplug your computer and put on headphones if you have to, and just be still. Listen to some instrumental music if it's difficult for you to get complete silence. Take a writing pad and write or draw. Read that magazine or book that's been taking up your bedside table, but you haven't been able to touch. Light a candle. Meditate. Paint your toenails. Do anything that you've been meaning to do, but didn't think you had the time to do it.
Practice a do less mentality. I created a 21-day challenge for entrepreneurs and self-employed workaholics who needed a break from the rat race. It was inspired by my own desire to start to live my life more by doing less.

What do you do to decompress? Is it hiking, biking or meditating that helps you take care of you? Share your self-care tips below.
=========================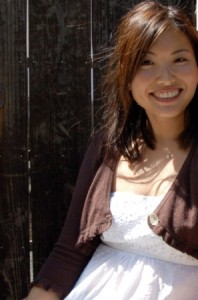 Brandi-Ann Uyemura is a freelance writer and an associate editor for Psych Central. She writes to inspire people to follow their dreams and encourages them to pursue their passion on The Inspiring Bee. You can find out more about her and her writing on her freelance writing website.
=========================