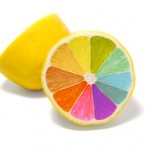 Last week brought the return of Project Runway.
I love this show.
My guest post last year at Lori Widmer's blog gives you an idea why.
But, I hate Reality TV.
I've never seen one episode of Survivor
I could care less about the Bachelor
Or the Bachelorette
I find these shows deliver a really bad message. They show us that the person who is the most devious and undercuts their competitors wins. I hope that is not my reality.
So, how is it I love Project Runway? Isn't that Reality TV?
My Reality
The difference for me is the reason I watch Project Runway and other shows like The Next Food Network Star or Chopped.
It's all about creativity.
I love to see a designer make a winning dress out of garbage bags
I'm amazed when a chef makes a delectable dessert from carrots, grits, pomelos and goat cheese
Now, that's creativity. And creativity, in my book, trumps reality – and I don't mean the Donald.
I love watching contestants test the boundaries of their creativity and imagination and succeed. And even if they fail miserably, they gave it their best shot.
True TV
Instead of all the "behind the scenes" drama, what makes the show enjoyable for me is how the contestants respond to each week's challenge.
We start rooting for our favorites and when you think about it, a funny thing happens. Our favorites are those individuals who overcome great odds. We love their creativity, but we connect with them because of their character.
For me, that character is not necessarily the last one standing (as happened in last year's Project Runway – in my humble opinion). And it has nothing to do with backstage drama.
That's what I call true TV. Reality may be something else.
Are you a Reality TV junkie?
What's your favorite show?
What do you love about it?
=================
Live…Laugh…Love