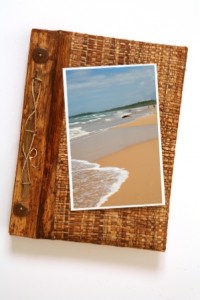 Occasionally, I slip a post in about my day job – business writing.
Hey, this may be my personal blog, but when you are a business owner, it's very personal.
That's what appealed to me about this guest post from David Leonhardt.
David's guest post offers some tips on converting your next trip into pure pearls – even if you're not a writer and it's just for your own enjoyment. I love his creativity.
David is one of my social media "buds" whose generous sharing is a shining star for all that's good about social media.
So, grab your favorite brew, and sit back and enjoy David's guest post. Give him some comment love, too.
Live…Laugh…Love
===================
Five Ways to Write About Your Trip
By David Leonhardt
The big trip is coming. You have all your paperwork lined up.
Passport
Airline tickets
Insurance
Local currency
Emergency phone numbers
Copies of all your prescriptions, insurance, maps, airplane emergency evacuation charts
Yes, you are really, really prepared. Your bags are packed – clothes, toiletries, rain gear, sunscreen, camera.
And everything you need to write about your trip – laptop or tablet, paper and pen, whatever tools you need.
But something is missing. You don't know where to start.
How do you write a great account of your trip? That depends to some degree on what you plan the end product to be.
A book?
A blog post?
A series of blog posts?
A magazine article?
If, for instance, you plan to write a single blog post, you won't have much to write.
Perhaps a summary of the trip. Perhaps some details about just one aspect of the trip. Perhaps a summary of three or four aspects of the trip with a few details thrown in.
The same might be the case for a magazine article, although some magazines publish longer articles over 2000 words from professional writers, which might call for much more detail.
If you plan to write a book or a series of blog posts, or if you plan to write about your trip in some other extended fashion, it will take a more organized approach.
Here are five ideas for how you might want to organize your manuscript.
1. Write a daily diary.
This is almost an obvious approach for a series of blog posts.
You can (and probably should) write them in real time, as many blog writers do.
The drawback is that you might not enjoy your vacation as much if you keep having to stop to write about it. An end-of-day post or a first-thing-in-the-morning post might be better.
And for a book, a daily journal might also work well.
2. Write a fictitious story
This can be a lot of fun.
Take on the role of a character, such as a spy on a mission or a time traveler who just landed in this strange place and time in search of a specific item to bring back with him.
Describe what you see through the eyes of this character, not just how he might find things unfamiliar but also how those things work into the storyline of his mission.
This can be a really fun approach to travel writing – and to travel itself.
3. Write through the eyes of your child. Or your pet.
This is an occasionally used approach to writing, and it allows us to see the humor (think Gary Larson of "The Far Side") and the absurdity of things around us by looking at them without our built-in prejudices.
Take time to think how your child or pet would view things, what she might look for, what she might not even notice.
This can also make travel writing a lot of fun.
4. Try focusing on a single element.
Everything can be seen in relation to one element that is common across all the places you visit.
There are buildings everywhere
There are plants everywhere
There are faces everywhere
Tell your story through a single element to give it a common thread, a theme.
A good travel writer can produce an exciting and unique visit to so many places by writing around a common element.
5. Compare everything to other places you have been
This is a sneaky way to work in multiple destinations.
If you describe various elements of your trip to Budapest with what you had seen on earlier trips to Rome, Singapore and Montreal, your readers will learn about four places.
Plus they will feel like they've been given a world tour of exotic locales (It works for James bond movies, right?).
There are so many ways to write about your travels.
Which way will you write?
==========================

David Leonhardt is the proud owner of several oft-neglected blogs, with one inspirational book under his belt (Climb Your Stairway to Heaven) and too many humour articles littering the Internet. 
He runs a freelance writers agency, where his team serves clients by writing mostly novels, autobiographies, business books, articles and Web copy.