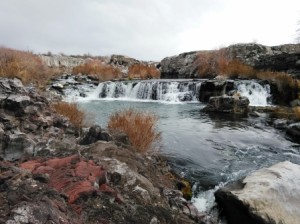 My brother-in-law is an Idaho native.
Unlike much of the country, he knows the difference between Idaho and Iowa.
Mike is all that is good about Idaho. He respects and appreciates the natural beauty Idaho has to offer.
In addition to his day job, Mike is a writer. What's not to like, right?
A Secret Wilderness
In shameless promotion, I thought I would share Mike's published article from The Magic Valley Times News.
A Secret Wilderness Hike in Twin Falls County captures Mike's and my sister, Beth's trip through some of Idaho's scenic splendor.
Beth recently retired (how did that happen before me?) and plans on joining Mike on several such trips that Mike hopes to convert into a book. He certainly has his own magic touch.
So, if you want to Meet Idaho and experience some of its beauty, check out Mike's article. You'll discover there is more to the state than potatoes and Boise State football.
=================
Live…Laugh…Love