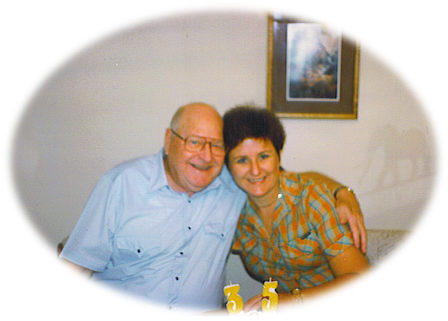 For those who follow my blogs, you know I like to share what I call my Dad's southernisms.
They are those unique sayings that deliver a message in a way you understand, but always leave you smiling. And that's a good way to describe my Dad.
He loved you in a way you understood
And you always left him smiling
Except when I was in trouble – I know – never happened.
My Dad is my idea of a true southern gentleman. He would have been 93 years old today.
Happy birthday, Dad. I miss you and love you always.
Below is a copy of my tribute to my Dad that I read at his funeral.
Miss You Dad – Love Your Daughter
All my life I have been told,
"You have beautiful blue eyes."
And my response is always,
"Thank my Dad."
I like to think that was one special
connection between my Dad and me.
But more than the God-given
blessing of blue eyes
When you looked into my Dad's eyes
you saw his greatest gift.
You saw kindness and caring
And the wisdom of time.
You saw the twinkle of humor
And the integrity of an ethical man.
You saw his pride in his family,
his country, his home.
But more than this
You saw his greatest gift
In those beautiful blue eyes
You saw his love.
I love you, Dad.
I always did and
I always will.
Douglas M. Miller
May 2, 1919 – February 15, 2007