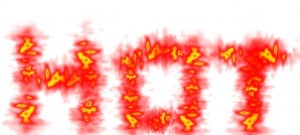 A post over at writer buddy, Jenn Mattern's site, had me thinking about one I've been kicking around.
Ever notice how shifting priorities changes what once seemed insurmountable?
As many of you know, I am training for my 8th Susan G. Komen 3-Day Walk for the Cure. I used to live three blocks from the ocean in beautiful San Diego. So, most of the time, the training weather was sublime.
Then I moved to Boise, Idaho.
Typical Boise summer weather includes temperatures in the 100s. Last year I used that as an excuse to skip training walks. I didn't want to walk in the early (cooler) mornings because the morning is my prime time for writing.
But, this year a strange thing happened.
I decided, no matter what, I was going to get in those training walks.
I walk in the morning when it's cooler
I get just as much work done
And sometimes more
All because I shifted priorities.
Putting You First
A common complaint with writers is the lack of time to do their own projects.
We put our books aside
Our web design on the back burner
Our dreams on hold
I am certainly guilty of that.
It makes me wonder.
Are my projects any less important?
Does it mean I can't take the heat?
What if I shifted priorities?
In my head, I know – it's all in my head. We can do anything we want, as long as we make it a priority. As I told Jenn, I'd lay down on a psychiatrist's couch, but I'd probably just fall asleep.
I found a way to beat the heat. Surely, I can find the time.
How about you?
Do you need to shift priorities?
Live…Laugh…Love