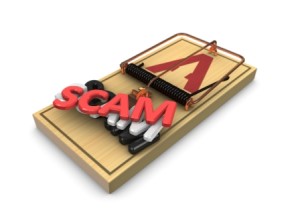 Have we always been so suspicious?
Or is that a by-product of a scam-infested world?
We become victims from being too trusting. And that is very sad.
We meet strangers with suspicion and judge those we do not know.
Staying true to an open mind is increasingly difficult.
This Pollyanna hates that.
Judge Not
One virtue I try to remain true to is keeping an open mind – to be judgment-free.
It is a daily struggle.
Instant messaging delivers instant judgment
Scanning stories skips facts
Being burned one too many times lingers
Then information emerges that embarrasses our rush to judgment. At least I hope it embarrasses.
If we greet the error of our ways with indifference, then we have truly lost.
Judgment With a Twist
I love this comment I received from reader, Roy Ackerman.
When I first wrote about this topic, Roy offered the following advice.
 Judge, but verify.
Roy's point was that our judgment is intrinsic – a fight or flight reaction. His advice was taking that extra few minutes to verify.
Good advice in our snap-judgment world.
Verify Not Snap
The latest scandal du jour involves a player from my beloved Notre Dame football team.
You would think being such an ardent fan, I would avoid the snap of judgment. But, that was not the case. My first reaction was disappointment in the player, Manti Te'o.
If you do not know the story, the following is a brief recap.
Manti became the emotional leader of the football team
During the season, it was reported his beloved grandmother died
Six hours later, his girlfriend died of leukemia
We have since learned there was no girlfriend.
So, what are you thinking?
What a liar?
What a scam?
I admit, I thought the worst, too.
Then I began reading and listening to the stories.
Manti professes he was a victim of a scam.  His only interaction with the girlfriend was online or by phone. In his words, he "developed an emotional relationship with a woman I met online."
Allegedly, Manti was the victim of an elaborate hoax – one being labeled as Catfished.
Catfish is a documentary from two filmmakers who follow a colleague's online relationship. The relationship turns out to be a hoax with a woman posing to be someone else with photos and background that were not hers.
Staying True
Who knows. As the story unfolds, my original disappointment may be verified.
Then again, the truth may be there was a cruel hoax, a scam.
My lesson learned is I still need to work on my open mind – judge, but verify.
=================
Live…Laugh…Love