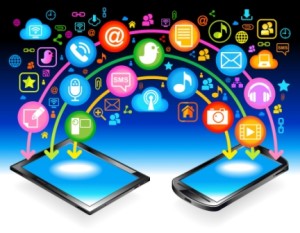 We have endless choices.
Phones – smart and otherwise
Email – often more than one account
Social media – with tweets, posts, connections, pins, and more
Face-to-face – remember that one?
For all our choices, we stink at communications.
Why is that?
You're Late
Somewhere between our brain and our mouth, good communication gets lost.
Remember the White Rabbit in Alice in Wonderland?
I'm late. I'm late. For a very important date. No time to say Hello, Goodbye. I'm late, I'm late, I'm late.
Mr. Rabbit might have been late, but he wouldn't let others distract him from his run to his important date. At least he had a sense of urgency.
How often have you felt the other person didn't place much significance on your appointment?
Running late for an appointment?
How about letting the other person know?
Life happens.
I think most of us understand that.
A quick text

An email
A call from an assistant
Something! Allow that person to get off their holding pattern for an appointment gone bad.
Failing to notify someone that you're running late – or worse – missing the appointment altogether – sends a message that your time is more valuable than theirs.
The Sound of Silence
I admit it. I'm a recovering listener.
I work at keeping my mouth shut and actually listening to a conversation. We are so wired to respond that we think about our response when we should be listening.
I love this quote from classical pianist, Alfred Brendel.
The word 'listen' contains the same letters as the word 'silent'.
I think of it as the Silent Shuffle.
Remain silent

Then shuffle your mind to listen
The Sound Barrier
There comes a time when we need to break the sound of silence.
Acknowledge an action by letting the person know you received the message, gift or information
Share information before they hear it someplace else – no one likes feeling they are the last to know
Leave them feeling good with a little common courtesy
Think about all the times when simple communication would have avoided so much drama.
Good communication links arms with good feelings.
"I've learned that people will forget what you said, people will forget what you did, but people will never forget how you made them feel." — Maya Angelou
=================
Live…Laugh…Love